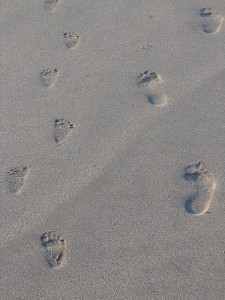 My trip to Nigeria last year  during the Christmas holidays from the MPA was both an exciting and a defining period for me as a woman interested in public affairs and African politics. I am not writing to recount my experiences when I was at home, although I think it would be an interesting read: scorpion bites, weddings, retirements, deaths, etc. I was fortunate to experience yet again the preparations for the presidential and gubernatorial elections as well as share in the expectations of our future leaders in moving Nigeria forward.
One of things that excited me most about this round of elections in Nigeria was the rise in women participation in political parties. This was reflected on the billboards I saw while driving through different cities and seeing posters of female lawyers and entrepreneurs who want to join in making meaningful contributions despite all odds in their states. Due to the history, social, religious and cultural specificities of Nigeria, women represent a smaller percentage of membership in political parties in Nigeria. However, over the years as the elections of this year reveals, political parties have become more accepting and in some cases have had major revisions to their constitutions concerning the admittance of women as well as the revision of laws that prohibit women from vying for positions of power.
Political parties like the Peoples Democratic Party (PDP) have laws exempting female aspirants at all levels of power from paying the fees for "Expression of Interest" which range from N500, 000 naira ($3,500) to N10 million ($67,000) with the presidential fees being the highest. The party prides this as one of the policies that encourage women to participate in politics and consequently seek elective positions (Thisday, 2010) These are important milestones and in my opinion there is a need for greater effort both on the part of the women of my generation and younger and the society in general to make this progress smoother and productive for Nigeria.
One of my favorite Nigerian writers, Chimamanda Adiche in her interview with the Financial times December last year narrated a conversation she had with her brother in law in which she mentioned playfully the idea of becoming a governor in a few years. His reply was "You would never be governor," he said promptly. "You could be a senator but not governor. They won't let a woman be governor."
I disagree with him for a number of reasons but that may be a post for another day. Nigeria has been blessed with female ministers who have made groundbreaking impacts on the society; such as the likes of Ngozi Okonjo Iweala, and Oby Ezekwesili who have even continued onto greater positions outside of the Nigerian government. Nigeria today has female deputy governors such as the current deputy governor of Lagos State, Sarah Adebisi Sosan .
I see a move in the right direction, I see recognition of the diversity and substance that women bring to the table . This is not to imply that this is a new phenomenon in Nigeria but the fact is that the speed is picking up; which means greater encouragement for the younger generation, for people like me, my sisters, nieces, cousins, friends… the list continues. There are greater things to come in the future of Nigerian politics and the participation of women. But we have a long way to go. . Sometimes all we need is baby steps…