WIPA has experienced a bit of a make over today.  I've updated the WIPA website home page to bring greater attention to our on-going, upcoming and past events.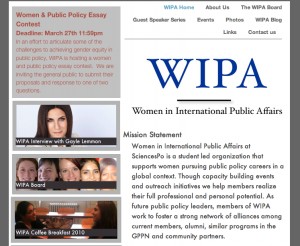 The new format also will increase the visibility of our social media presence here on this blog, on facebook and twitter.  Making it easier for you to find out what's going at WIPA as soon as it develops.
Finally, the new format makes the website a more dynamic experience for people visiting our website.  New photos are immediately highlighted and updates are prominently displayed.
We hope that you will find the new format more engaging and easier to navigate.  Feel free to post your comments and feedback to the new design in the comments section below.