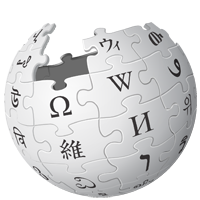 This article has less to do with public affairs per se, instead I focus on increasing the capacity and representation of women online.  A recent article on the NYT's highlights the lack of female contributions to Wikipedia articles, which currently hovers at 15%.
The reason given?
Jane Margolis, co-author of a book on sexism in computer science, "Unlocking the Clubhouse," argues that Wikipedia is experiencing the same problems of the offline world, where women are less willing to assert their opinions in public. "In almost every space, who are the authorities, the politicians, writers for op-ed pages?" said Ms. Margolis, a senior researcher at the Institute for Democracy, Education and Access at the University of California, Los Angeles.
The article goes on to say that though Sue Gardner, Executive Director of the Wikipedia Foundation acknowledges this problem she is hesitant to recruit women head on, as it can trigger strong reactions for numerous individuals.
Read the full article here: Wikipedia Ponders Its Gender-Skewed Contributions – NYTimes.com.
I argue that the relevance and growing value of Wikipedia [see article statistics] makes it all the more important for women to contribute to.  Not only does it increase the technological capacity of its contributers (I think all of our Board members in launching the WIPA blog can testify to that) but it ensures equal representation on article content, tone and emphasis.  As Wikipedia becomes a growing reference source for internet users equal gender representation among it's contributers becomes increasingly important.
Question:  Have you ever contributed to a Wikipedia article?  Thought about contributing?  If so, what was your experience?  If not, what prevented you?